Established in 2000, Knowledge Art Studios offers a wide array of products and consulting services to help you and your organization grow and thrive. Our expertise spans print and digital media, photography and video, research and grant-writing, web and instructional design.
As veteran educators and researchers, our sustainable practice combines professional integrity, commitment to each and every client, and high-quality products and services. We also empower the rising generation through successful collaborations with our former design students. 
We have decades of experience working with non-profit organizations, educational and funding institutions, small businesses, and individual artists and entrepreneurs. 
We can assist you in identifying and addressing your specific needs, including commercial identity, corporate and product branding, promotional brochures and flyers, prospectuses, newsletters, calendars, infographics, multimedia presentations, grant proposals, photographs, videos, and websites. 
Why Work With Us
Combining research and multimodal communication skills with broad artistic sensibilities, we can create and deploy the precise tools you need to connect with your own clients, students, customers, and audiences. We aim to create meaningful and effective designs, empower artists and entrepreneurs, support education, and promote research.

"I am so glad that I hired Knowledge Art Studios to update my website!  They produced a clean, professional, beautifully designed site quickly and efficiently.  They were a pleasure to work with, prompt, and attentive to every detail. I am thrilled with the results and have been getting great feedback from those who have visited my website."
"I recommend highly Knowledge Art Studios.
They are truly first class, smart and unique website designers and builders. Their expertise spans is on all levels; professional, aesthetic design that is also functional and communicative, and a friendly and attentive approach.
I am very happy with my new website that they constructed, designed. They are continuing to update it for me, and well as teach me how to keep it updated with my latest media and information.

I appreciate that they took the time to meet with me several times to talk about and figure out my style and ambitions, in terms of what I want to present and communicate through my website as a musician/composer/educator.
They will work really well with you, before, during and after the website is up".
"My sincere appreciation and congratulations to Knowledge Art Studios, for the creation of my  2 wonderful new websites:  All elements are clear to understand and the design of each page, from the Home on, is very elegant and balanced."
OUR PARTNERS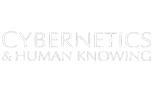 Why Art, Design, Education, Research?